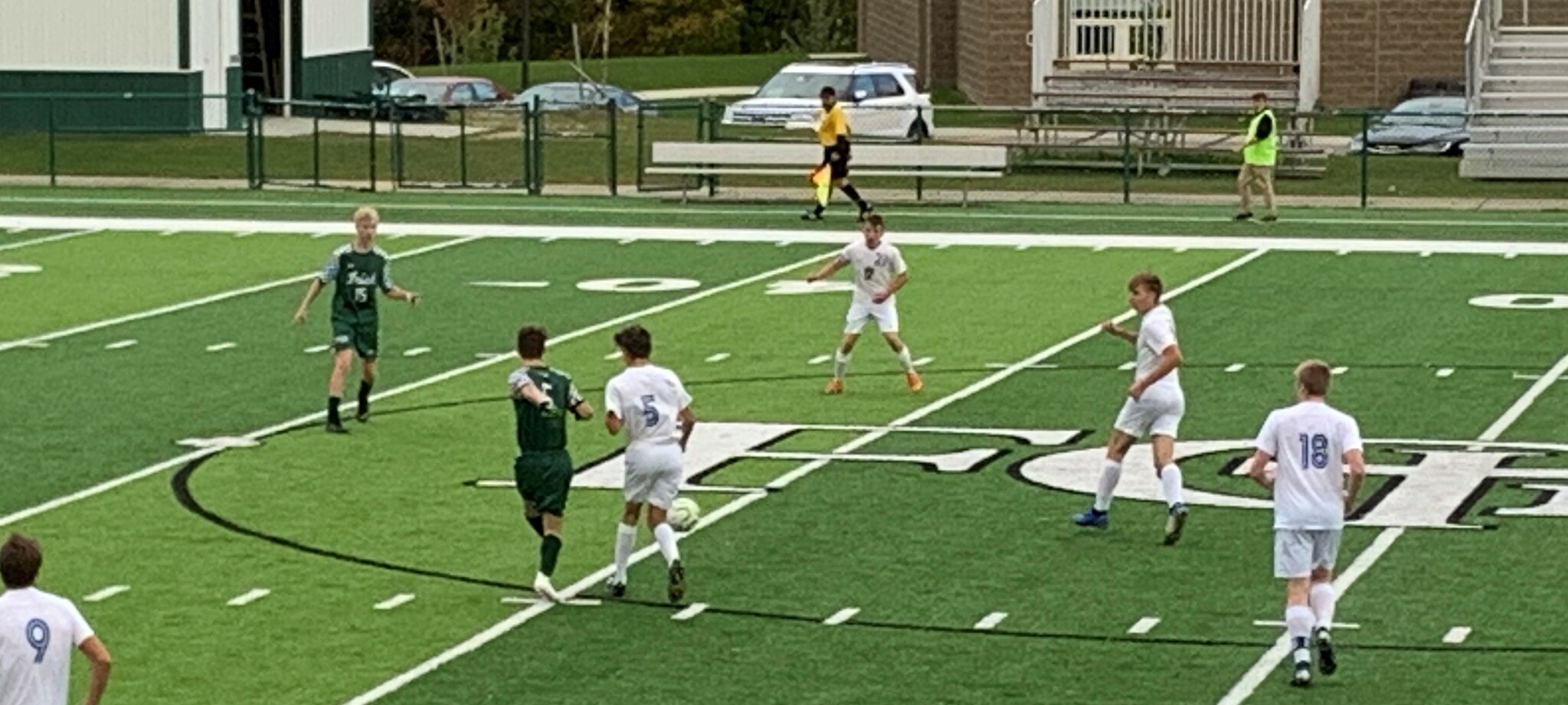 Ida Athletics

MHSAA Physical Card

Concussion Fact Sheet

New Academic Guidelines

Pay to Participate Information

Communicable Disease Waiver/Release
Please review the HS/MS Handbook for the Athletic Code
MHSAA TOURNAMENT TICKETING INFORMATION:
The ticket policy is set by the MHSAA.
The MHSAA has chosen GoFan to handle all ticket sales for all tournament games. Tickets must be purchased at GoFan.com
Cash or league / school passes will not be accepted at the gate.
All tickets must be purchased prior to the game and then displayed on a phone to gain entry.
Tickets are required for adults, seniors and children.
Children requiring to be held are free.
Girls Varsity Swim Schedule Fall 2023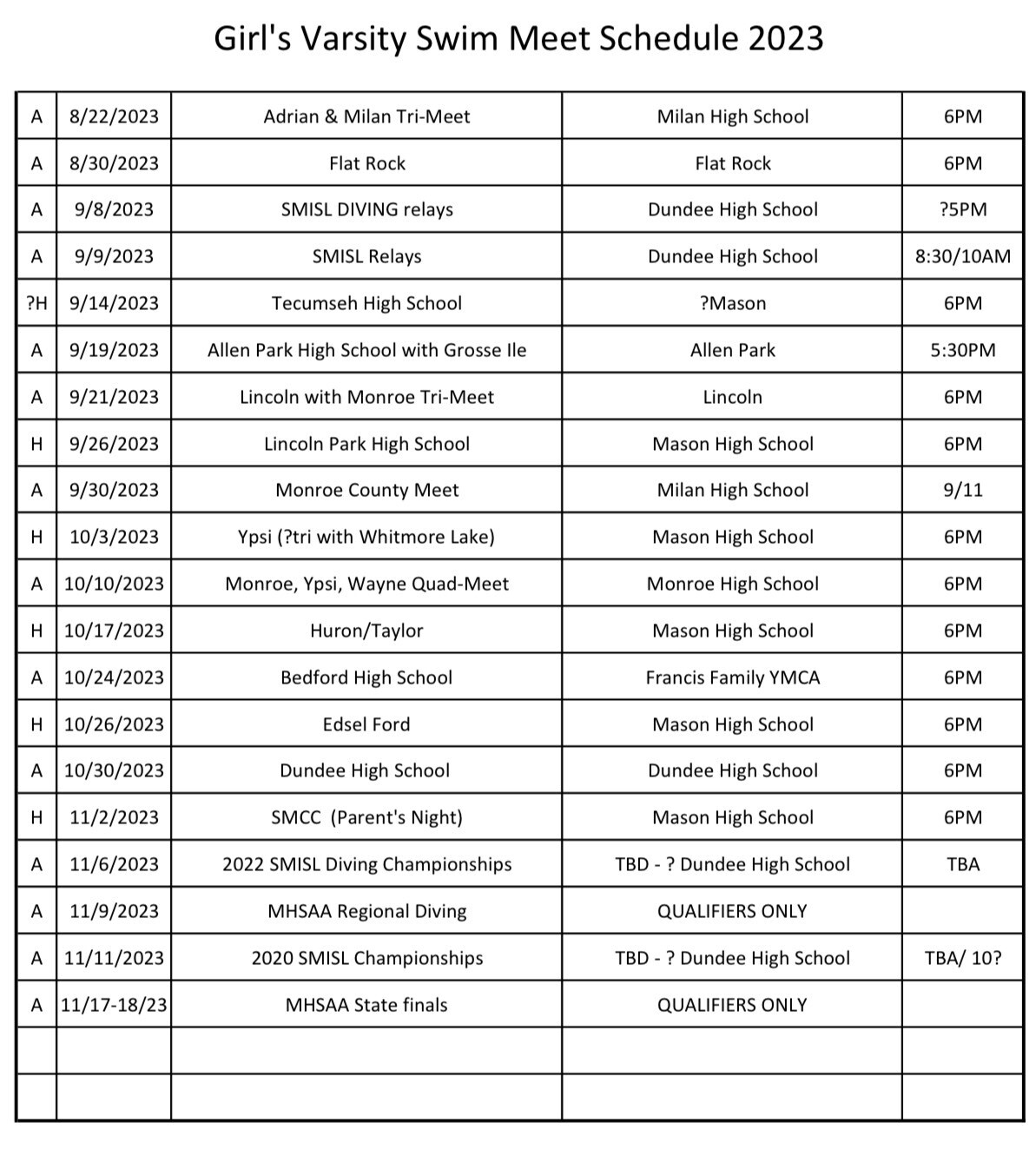 Ida HS/MS School Athletics
Ida HS/MS School Athletics

Previous

December

2023

Next

S
M
T
W
T
F
S
1
2
3
4

Dec 4

5:00 PM to 8:00 PM

Ida Public Schools BKB B MS Home Hudson Area Schools

Calendar:

HS/MS Athletics Calendar

5:30 PM to 8:30 PM

Ida Public Schools BKB G JV Home Milan High School

Calendar:

HS/MS Athletics Calendar

Visit https://idaathletics.com/main/event/scid/MI481408910/eventid/77110111 for more information!

7:00 PM to 10:00 PM

Ida Public Schools BKB G V Home Milan High School

Location:

3145 Prairie Street Ida, MI 48140

Calendar:

HS/MS Athletics Calendar

5
6

Dec 6

5:00 PM to 8:00 PM

Ida Public Schools BKB B MS Home Hillsdale HS

Calendar:

HS/MS Athletics Calendar

5:00 PM to 8:00 PM

Ida Public Schools W B V Away Chelsea High School

Calendar:

HS/MS Athletics Calendar

7

Dec 7

5:30 PM to 8:30 PM

Ida Public Schools BKB G JV Home Whiteford MS/HS

Calendar:

HS/MS Athletics Calendar

Visit https://idaathletics.com/main/event/scid/MI481408910/eventid/76051930 for more information!

6:00 PM to 9:00 PM

Ida Public Schools CPC G MS Away Onsted Middle School

Calendar:

HS/MS Athletics Calendar

7:00 PM to 10:00 PM

Ida Public Schools BKB G V Home Whiteford MS/HS

Location:

3145 Prairie Street Ida, MI 48140

Calendar:

HS/MS Athletics Calendar

8

Dec 8

1:30 PM to 4:30 PM

Ida Public Schools W B V Away Tecumseh High School (Tecumseh Invit)

Calendar:

HS/MS Athletics Calendar

5:30 PM to 8:30 PM

Ida Public Schools BKB B JV Home Hudson Area Schools

Calendar:

HS/MS Athletics Calendar

Visit https://idaathletics.com/main/event/scid/MI481408910/eventid/76165294 for more information!

7:00 PM to 10:00 PM

Ida Public Schools BKB B V Home Hudson Area Schools

Location:

3145 Prairie Street Ida, MI 48140

Calendar:

HS/MS Athletics Calendar

9

Dec 9

9:00 AM to 12:00 PM

Ida Public Schools CPC G V Away OPEN (CCCAM @ Fenton)

Calendar:

HS/MS Athletics Calendar

10
11

Dec 11

5:00 PM to 8:00 PM

Ida Public Schools BKB B MS Away Dundee High School

Calendar:

HS/MS Athletics Calendar

12

Dec 12

5:30 PM to 8:30 PM

Ida Public Schools BKB B JV Away Hillsdale HS

Calendar:

HS/MS Athletics Calendar

5:30 PM to 8:30 PM

Ida Public Schools BKB G JV Home Hillsdale HS

Calendar:

HS/MS Athletics Calendar

Visit https://idaathletics.com/main/event/scid/MI481408910/eventid/76337078 for more information!

7:00 PM to 10:00 PM

Ida Public Schools BKB B V Away Hillsdale HS

Calendar:

HS/MS Athletics Calendar

7:00 PM to 10:00 PM

Ida Public Schools BKB G V Home Hillsdale HS

Location:

3145 Prairie Street Ida, MI 48140

Calendar:

HS/MS Athletics Calendar

13

Dec 13

5:00 PM to 8:00 PM

Ida Public Schools BKB B MS Home Onsted High School

Calendar:

HS/MS Athletics Calendar

5:30 PM to 8:30 PM

Ida Public Schools W B V Away Grosse Ile HS/MS

Calendar:

HS/MS Athletics Calendar

6:00 PM to 9:00 PM

Ida Public Schools CPC G MS Away Hillsdale HS

Calendar:

HS/MS Athletics Calendar

6:00 PM to 9:00 PM

Ida Public Schools SLC G V Home LCAA Jamboree @ Hillsdale

Calendar:

HS/MS Athletics Calendar

Visit https://idaathletics.com/main/event/scid/MI481408910/eventid/76083987 for more information!

14

Dec 14

5:30 PM to 8:30 PM

Ida Public Schools BKB B JV Home Dundee High School

Calendar:

HS/MS Athletics Calendar

7:00 PM to 10:00 PM

Ida Public Schools BKB B V Home Dundee High School

Location:

3145 Prairie Street Ida, MI 48140

Calendar:

HS/MS Athletics Calendar

15

Dec 15

5:30 PM to 8:30 PM

Ida Public Schools BKB G JV Away Dundee High School

Calendar:

HS/MS Athletics Calendar

Visit https://idaathletics.com/main/event/scid/MI481408910/eventid/76337083 for more information!

6:00 PM to 9:00 PM

Ida Public Schools CPC G MS Away Madison MS/HS (Adrian) (Invitational)

Calendar:

HS/MS Athletics Calendar

7:00 PM to 10:00 PM

Ida Public Schools BKB G V Away Dundee High School

Location:

130 Viking Drive Dundee, MI 48131

Calendar:

HS/MS Athletics Calendar

16

Dec 16

9:00 AM to 12:00 PM

Ida Public Schools CPC G V Away Onsted High School (Onsted Inv Tourn)

Calendar:

HS/MS Athletics Calendar

3:00 PM to 6:00 PM

Ida Public Schools CPC G MS Away Onsted High School (Onsted MS Invit)

Calendar:

HS/MS Athletics Calendar

8:00 PM to 11:00 PM

Ida Public Schools W B V Away Jefferson MS/HS

Calendar:

HS/MS Athletics Calendar

17
18

Dec 18

5:00 PM to 8:00 PM

Ida Public Schools BKB B MS Away Madison MS/HS (Adrian)

Calendar:

HS/MS Athletics Calendar

6:30 PM to 9:30 PM

Ida Public Schools BKB B JV Home Trenton High School

Calendar:

HS/MS Athletics Calendar

7:00 PM to 10:00 PM

Ida Public Schools BKB B V Home Trenton High School

Calendar:

HS/MS Athletics Calendar

19

Dec 19

5:30 PM to 8:30 PM

Ida Public Schools BKB G JV Home Adrian High School

Calendar:

HS/MS Athletics Calendar

Visit https://idaathletics.com/main/event/scid/MI481408910/eventid/76399071 for more information!

7:00 PM to 10:00 PM

Ida Public Schools BKB G V Home Adrian High School

Location:

3145 Prairie Street Ida, MI 48140

Calendar:

HS/MS Athletics Calendar

20
21

Dec 21

5:00 PM to 8:00 PM

Ida Public Schools CPC G V Away New Boston Huron HS

Calendar:

HS/MS Athletics Calendar

5:30 PM to 8:30 PM

Ida Public Schools BKB B JV Away Whiteford MS/HS

Calendar:

HS/MS Athletics Calendar

7:00 PM to 10:00 PM

Ida Public Schools BKB B V Away Whiteford MS/HS

Location:

6655 Consear Road Ottawa Lake, MI 49267

Calendar:

HS/MS Athletics Calendar

22
23
24
25
26
27

Dec 27

9:00 AM to 12:00 PM

Ida Public Schools W B V Away Milan High School

Calendar:

HS/MS Athletics Calendar

28

Dec 28

6:00 PM to 9:00 PM

Ida Public Schools BKB G V Away Flat Rock Community Schools (@ Airport Showcase)

Calendar:

HS/MS Athletics Calendar

29
30
31
Ida HS/MS School Athletics
Ida Athletics Staff
Steve Laughlin
Ida Athletics
Tim Leonard
Ida Athletics